Minor Oral Surgery (MOS) at Blue Cross Dental Care, Watford
Blue Cross Dental Care is a provider of Minor Oral Surgery (both NHS and Private) services to referring dentists. We currently provide this service at our Watford practice Blue Cross Dental Care, which can be found at 10 The Parade, High Street, Watford, Hertfordshire, WD17 1AA.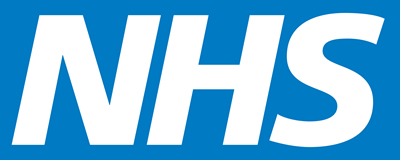 Referral acceptance criteria for MOS dentoalveolar surgery.
One of the advantages of using our Minor Oral Surgery service is that the patient can have their treatment carried out in a primary care environment (ie dental practice) instead of being referred to an acute hospital.
Additionally, the waiting times for any treatment are substantially lower if you are referred to us.
Any patient referred to us is then sent back after treatment to the referring dentist for their continuing dental care. Our specialist oral surgeon is fully qualified and accredited by the General Dental Council.
We offer the following treatments:
Removal of broken teeth
Removal of buried roots
Removal of impacted wisdom teeth
Removal of cysts
Removal of third molars
Extractions of special difficulty
Apicectomies and other apical surgeries
All minor oral surgery procedures are carried out under local anesthetic, patients will recieve a small injection into the gum but will remain awake through out the treatment. Whilst most patients find the thought of the procedure worse than the procedure itself, we have highly trained staff to support them through the process.
Where a patient is particularly anxious and can not have the treatment done under local anesthetic alone, we will refer them to a sedation clinic for treatment under Conscious Sedation or to an acute hospital for treatment under general anesthetic.
If you are one of our patients, please discuss this service with your dentist. Otherwise, if you are a patient at another dental practice then you should in the first instance speak with your own dentist.
Minor Oral Surgery Referral Pathway
STEP 1:
Patient requires MOS.
STEP 2:
GDP completes MOS referral form and NHS FP17RN form with all relevant details including Xrays.
STEP 3:
Referral sent to us for triage by specialist oral surgeon using pre-paid freepost Blue Cross Dental Care envelopes provided.
STEP 4:
Appointment for consultation / assessment / treatment with oral surgeon is arranged within 2 days or receiving referral.
STEP 5:
Patient offered suitable appointment for treatment within 2 weeks of receiving referral. Emergency appointments can be arranged within 1-2 days.
STEP 6:
Patient discharged back to care of GDP with discharge summary.
For more information about Minor Oral Surgery please contact Blue Cross Dental Care on 01923 698 220.